27 MAY 2015
@ Shangri-La Hotel
22 Orange Grove Road, 258350
( View Map )

Cocktail reception starts at 6.30pm
Dress Code: Black Tie
KEY DEADLINES
8 December 2014
MARKies submissions open

13 March 2015
MARKies submission deadline (extended)

25 March 2015
AOTY submission deadline (extended)

17 April 2015
MARKies Finalists announced

27 May 2015
Awards Ceremony & Gala Dinner
Introduction
Marketing Magazine's Agency of the Year is recognised as Singapore's premier awards show for agencies and touted as the only one judged solely by client marketers. Made up of the Agency of the Year awards and the MARKies awards each ceremony sees an average of 700 guests attending.
The Agency of the Year portion evaluates agency performance as a whole with a survey aimed at senior client marketers in Singapore followed with judging by a panel of senior client marketing professionals from influential brands.
The MARKies assesses individual entries focusing on specific campaigns by agencies in the areas of creative ideas or innovative use of media.
With new awards up for grabs in 2015 and what promises to be an even fiercer competition, don't miss out on this year's celebrations and start preparing your entries today!
CONGRATULATIONS
DDB GROUP SINGAPORE!
Agency of the Year for 2015

Click here for all winners.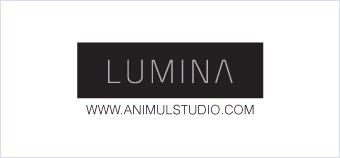 News

DDB reclaims Agency of the Year title

2015 marks the triumphant return of DDB Group Singapore as the overall winner after an exhilarating contest at Marketing magazine's Agency of the Year Awards. In front of more than 700 people at the Shangri-La Hotel Singapore, DDB Group stood out from the crowd securing a gold award in the Mobile...

News

Agency of the Year 2015 finalists unveiled

The finalists for Singapore's leading agency awards have been announced. Marketing is proud to unveil the top agencies for the Agency of the Year Awards. Check out the full list of finalists here. Over 700 respondents in Singapore participated in Marketing's annual marketing trends survey and hel...